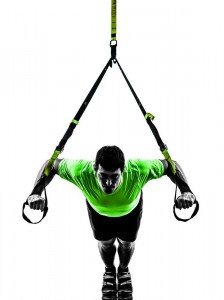 Studies have shown that people who work out with a qualified trainer lose much more FAT than those who had only received basic advice yet given access to a fully equipped gym (Nicolaï SP et al, 2009).
Our Personal Training staff trains at both facilities, for every level of fitness, and for all ages 13 and older. We encourage you to take the first step towards a healthier you by scheduling an appointment with a Four Seasons Personal Trainer of your choice. Please note that you must be a member of Four Seasons Health Club to take advantage of our wonderful Personal Training services. Sorry, no refunds.
Personal Training packages offered at Four Seasons are just that, PERSONAL! We have affordable pricing for those who want the accountability of three days a week to those who merely want to learn a program and have their progress tracked periodically.
RATES
Individual Session (1-hour): $45
One of the best investments you can make! A certified personal trainer will provide expertise in program development, proper technique and ongoing motivation in order for you to accomplish your health and fitness goals.

Five Sessions (1-hour): $210
Take your training a step beyond a great starting point when a certified personal trainer will assess your current fitness level and develop a fitness plan to meet your goals. Your trainer will then provide the education, instruction and the motivation you need to establish a safe, effective program.
Ten Sessions (1-hour): $400
Purchasing multiple sessions not only will save you money, but provide you with the motivation you need to stick with your program!
Eight 30-minute Sessions: $184
Click here learn more about our Semi-Private Personal Training

SMALL GROUP TRAINING
Small Group Training is a unique way for people to benefit from the quality services of Personal Training but in a small group setting. The group may be made up of friends, work colleagues, or even people with similar training goals or interests! Simply look at available Personal Trainers and inquire with a Master Personal Trainer to set up a group you have gathered, or join a group already in session!  SMALL GROUP TRAINING Schedule
HEALTH HISTORY QUESTIONNAIRE
Your health safety matters to us! Members who wish to participate in Personal Training, Pilates Reformer, Small Group Training or Equipment Orientations will be asked to fill out a Health History Questionnaire (HHQ) prior to starting any sessions. This form identifies risk factors for cardiovascular disease and will indicate if obtaining physician clearance is necessary based on current health status. Our staff is excited to help you work toward your health & wellness goals.
*Supervised exercise versus non-supervised exercise for reducing weight in obese adults. Nicola SP et al. J Sports Med Phys Fitness. 2009 Mar;49(1):85-90.