About
The Childcare program at Four Seasons is a place where your children, ages 6 weeks to 15 years old, are free to play in a safe, stimulating and colorful environment. Four Seasons members rest assured that their children are in good hands with reliable and capable staff. During their time in Childcare, your children will participate in age appropriate creative play, crafts and stories.
The Childcare program is only available to Four Seasons members with a family membership. Children may be in childcare up to 1.5 hours per day and parents must remain in the building at all times. Please review all the Childcare Guidelines prior to bringing your child into Four Seasons Childcare.
See Childcare Reopening Guidelines for COVID restrictions, procedures and hours.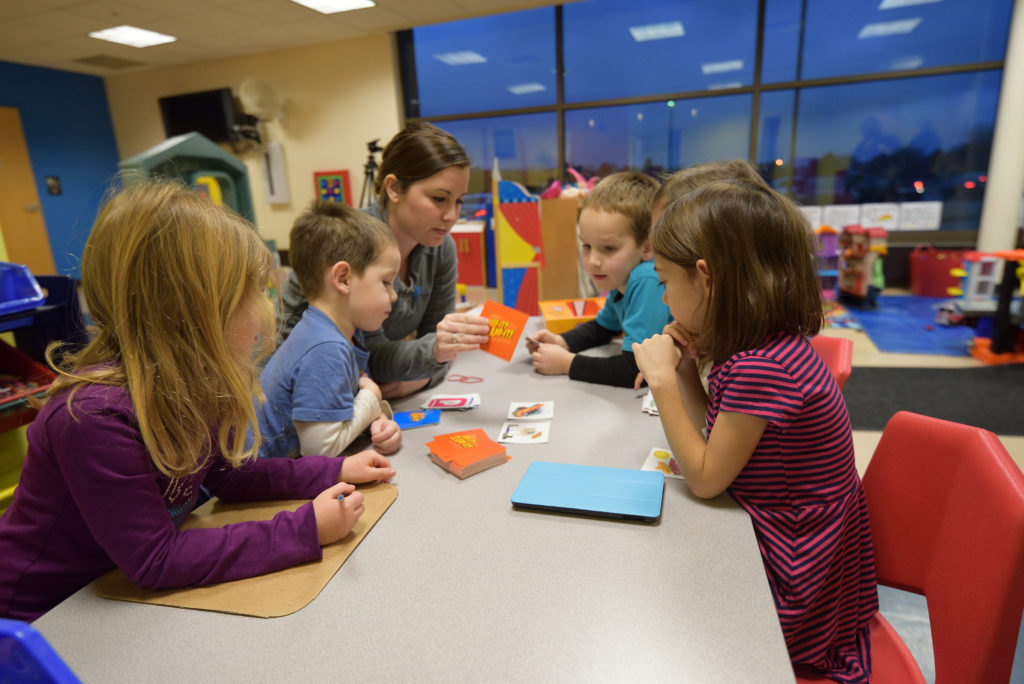 Four Seasons I
Monday – Friday 8a-12p
Saturday & Sunday – Closed
Four Seasons II
Monday – Friday: 8 am – 12 pm
Monday – Thursday: 4 pm – 8 pm
Saturday: 8 am – 12 pm
Sunday: 10 am – 1 pm
Childcare Holiday Hours
New Year's Day: Closed
Easter: Closed
Memorial Day: Closed
Independence Day: Closed
Labor Day: Closed
Halloween: Closes at 12:00pm
Thanksgiving Eve: Closes at 12:00 pm
Thanksgiving: Closed
Black Friday: Closes at 12:00pm
Christmas Eve: Closed
Christmas Day: Closed
Day After Christmas: Closed
New Year's Eve: Closes at 12:00pm