Our goal is to bring the most tangible, efficient and serviceable technology to our program clients in a quick period of time without tapping into their busy day-to-day schedules.
The InBody 570 provides information regarding the five main categories below (and more):
As your Four Seasons Personal Success and Health Coach, knowing where a client is at within each of these areas is extremely important to understanding how your current health and wellness routines/habits/choices are going. These results allow us to provide a truly individualized approach thus giving us absolute confidence in your program design.
Body Composition - What Is It?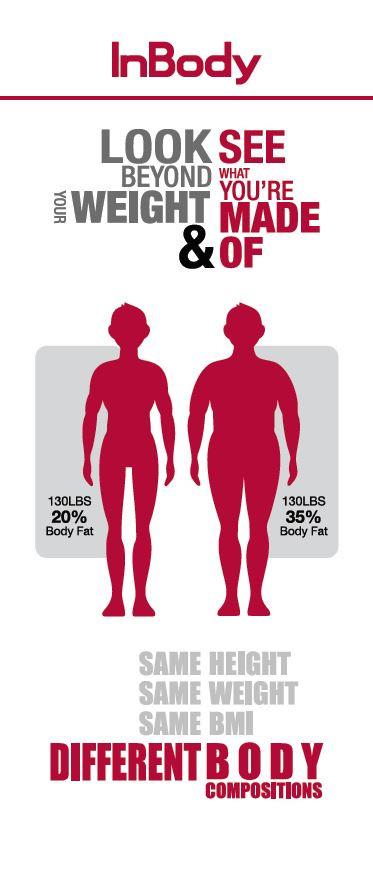 Body Composition - The Beginners's Guide
Learn about Body Composition from the InBody Blog Post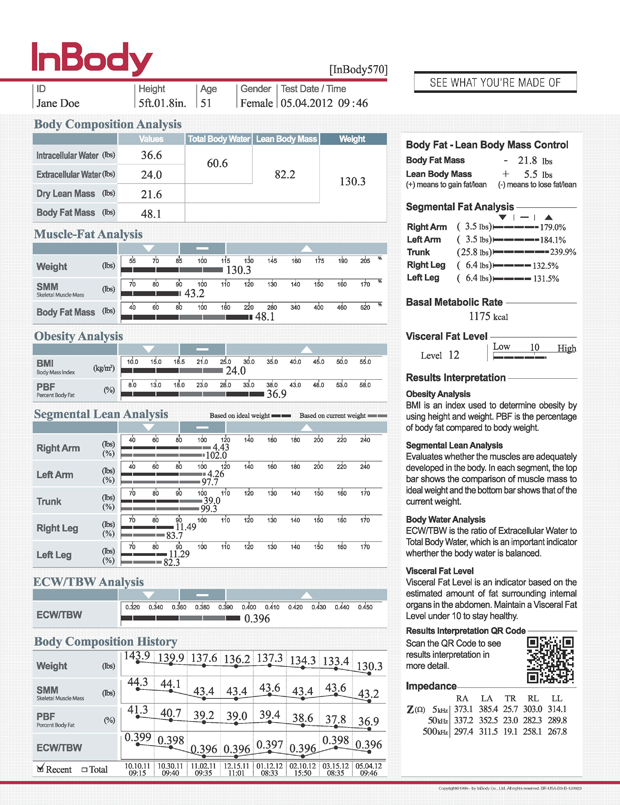 4 Seasons Health Coaching with Dawn Bergeron, a Functional Medicine Certified Health Coach and Integrative Health Practitioner
45 Minute Sessions
12 Week/Session Package - Come in and learn more how the program works!  What you measure, you manage. This is all about commitment and consistency and hard work. 
What you get:
Weekly Coaching Sessions - In person, zoom or phone call. Or you choose how to space out the 12 sessions

Weekly InBody Assessment - What you measure you manage!

Action steps to take each session - Look at your daily habits, daily goals - keep you accountable

Daily and weekly text/chat interaction as needed

Handouts/PDFs to support your journey

Weekly goals we collaborate on and help you implement - weekly check ins 
Session 1

: First InBody Assessment, Personal Fitness and Health goals, Habits, Routines, Healthy Shopping List; You Sign a CONTRACT committing to this program for 12 weeks.

Session 2:

Food As Medicine, Label Reading, Chemicals vs. Calories

Session 3

: Mindset and Motivation

Session 4:

Mindful Eating, Menu Planning and Prep, Navigating social situations

Session 5

: Movement, The Lymphatic System, Bowel Movement, Hydration

Session 6:

Sleep optimization - We dive into stages of sleep, habits, lifestyle

Session 7

: Environmental Toxins and Alternatives - Toxin removal; Personal Products

Session 8:

Emotional Balance, Community, Relationships, Real Relationships and not social media

Session 9:

Stress Tips and stress reduction - learning how to get the body into the parasympathetic stage effectively

Session 10

: Nature, grounding, sun - importance of these; How and why you need to incorporate this in your life

Session 11: Anti-aging, advanced nutrition, supplements, skin care, building your home doctor's office, sauna therapy and anti-aging, reverse your biological age, how to improve your VO2 Max.
Session 12: Review, Final InBody Measurement, next 90 Day Goals
We do not heal clients' bodies.  We help clients' bodies get into a position to heal.
Dawn Bergeron, FMCHC and IHP2
Functional Medicine Certified Health Coach and Integrative Health Practitioner