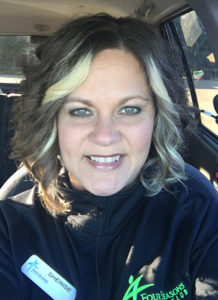 Name: Sherise Kirvan
BloNo native? Yes, born and raised here.
Tell us a little bit about you and your family…I have 2 beautiful daughters, Lily and Anya.  I've been married to an incredible husband, Chad, for 16 years.
What experiences do you have working with kids? Besides raising my own daughters, I have been teaching dance classes to little ones for over 20 years.  I have also previously worked in social services.
What are 3 words that describe you? Creative, Passionate and Caring
When you're not at Four Seasons Childcare, what are you most likely doing? I would most likely be teaching dance, participating in theater productions, volunteering at church or spending time with my family.
Name one thing on your bucket list? I would LOVE to see some shows on Broadway in NYC!
What do you like MOST about working in Four Seasons Childcare? I love getting to know the families of the children we take care of!