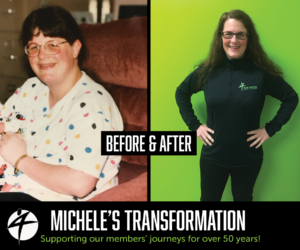 My name is Michele Huber and I've been a member at Four Seasons Health Club for over four years. I am passionate about health and fitness.
Four Seasons is the perfect place to help me maintain my 75-pound weight loss. I enjoy the many cardio options and group fitness classes like: WERQ, POUND, and Spinning.
I have recently started lifting weights as well. I feel comfortable here. There's lots of people in my age demographic which helps me build connections and friendships.
You should definitely come check out Four Seasons!