2015
December 4, 2015: Four Seasons Promotes Manager to Executive Team – Press Release
Article Here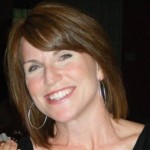 August 19, 2015: Promotions at Four Seasons: Newman and Fleming – Press Release
Article Here
July 21, 2015: American Heart Association and Four Seasons Partner for the Lifestyle Change Award – Press Release
Article Here
March 13, 2015: OSF and Four Seasons Fit Together – Press Release
Article Here
2014
March 17, 2014:  Pantagraph Story: Fitness Boom in Bloomington
Article Here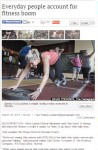 March 14, 2014 : Four Seasons Member Holly Elgin shares her amazing story.
Article Here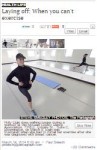 January 23 ,2014 : Pantagraph Story: Pickleball at Four Seasons
Click to View Story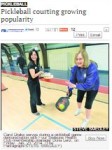 January 5, 2014 : Four Seasons Completes Project Trans4mation & Unveils PIT Facility & New Logo
View Article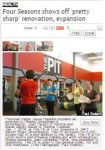 2013
October 9, 2013: Four Seasons prepares to host a Party In Pink Zumbathon to benefit breast cancer research.
Vidette Article 1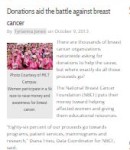 Vidette Article 2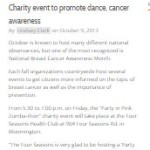 September 20, 2013: Thanks to all our Move-a-Thon participants. We raised $250 for The Baby Fold! Check out the story from Central Illinois Proud.
Central Illinois Proud Story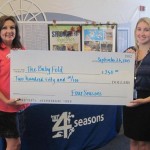 July 29, 2013: Congrats to Lacey MacLeod and Catherine Porter on their recent promotions! Check out the Pantagraph article below for more details!
Pantagraph Article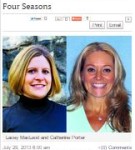 June 8, 2013: Four Seasons Member Chelsie Hopkins, her bridal party, plus family and friends started her wedding day off with a special WERQ class at Four Seasons II. Her special day is featured in an article on the offical WERQ website.
Confessions of a WERQaholic Chelsie
June 5, 2013: Project Trans4mation is kicking off. Check out the Pantagraph interview with Jeff, our General Manager.
Pantagraph Article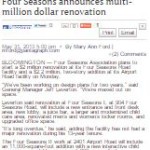 May 17, 2013: Everyone had a great time at our "afterWERQ" event, which raised over $500 for the Boston Marathon bombing relief fund.
WEEK News Video Segment

April 25, 2013:Four Seasons Health Club was presented an "Air Force Salutes" award April 25, recognizing our consistent and dedicated support to train future Air Force Battlefield Airmen.
Behind the Badge Article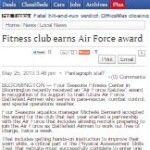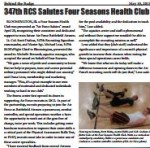 February 22, 2013: Four Seasons Program Manager, Kelley Wickenhauser, shares her thoughts on the the positive trends of doctors working with their patients in regards to physical activity.
January, 2013:Four Seasons would like to recognize fitness Instructor Karen Osborne, for being selected as a highly honored WERQ Representative. WERQ Reps are WERQ Instructors who are hand-selected by the WERQ Fitness organization for their commitment to the WERQ format, mastery of cueing and star power. Karen has been teaching group exercise in the Bloomington area since June 2011and has been in the fitness industry for over 20 years, teaching countless formats.
Confessions of a Werq-aholic
2012
December 31, 2012: Members spend the end of 2012 having family time a Four Seasons I.
Pantagraph Newspaper Article
July 24, 2012:  Four Seasons staff members Ken Sylvester, Brian Parker and Andrew Evan came to the aid and used their training in CPR & AED to revive Four Seasons member R. J. Whitworth of Normal after he had a heart attack while exercising at Four Seasons I on July 17. The trio were recognized during an award ceremony with the Bloomington Fire Department and the American Red Cross.
Pantagraph Newspaper Article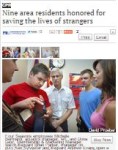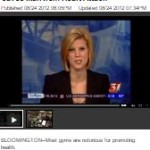 2011
July 31, 2011:  Gladys Williamson & John Hobson, two very dedicated swimmers who train at Four Seasons, were featured in the Pantagraph newspaper regarding their swimming competition accomplishments.  Gladys is 92 years old and has won numerous medals in the National Senior Olympics.
Pantagraph Newspaper Article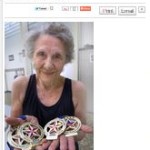 June 2011: Mike Cavanaugh, an employee of Four Seasons for over 25 years, competed in bocce at the 2011 World Summer Games in Athens, Greece in June. Mike was featured in the Pantagraph for his accomplishments in the State Summer Games at ISU.