About Four Seasons Health Club
Four Seasons Health Club is a not-for-profit fitness
association located in Bloomington, IL. Si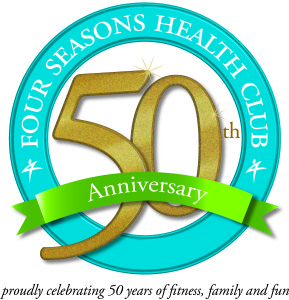 nce 1965, Four Seasons has offered a family oriented atmosphere that provides social, physical and recreational opportunities for our members. We offer discounted rates for Corporate Sponsors, though we welcome all members of the Bloomington-Normal community to join.
Now 50 years later, we pride ourselves on our ability to help members meet their health and wellness goals with our state-of-the-art equipment, energetic programs, helpful amenities and a friendly, knowledgeable staff. We provide members with perks that can't be matched at any other Bloomington facility including over 140 weekly Group Fitness classes, group swim lessons,
childcare and more at no extra cost.
For several years, Four Seasons has been chosen by the community residents as the Pantagraph's "Readers' Choice Award" making us the club of choice in the community and to over 21,000 members. We are also members of IHRSA (International Health, Racquet and Sportsclub Association) and the McLean County Chamber of Commerce.