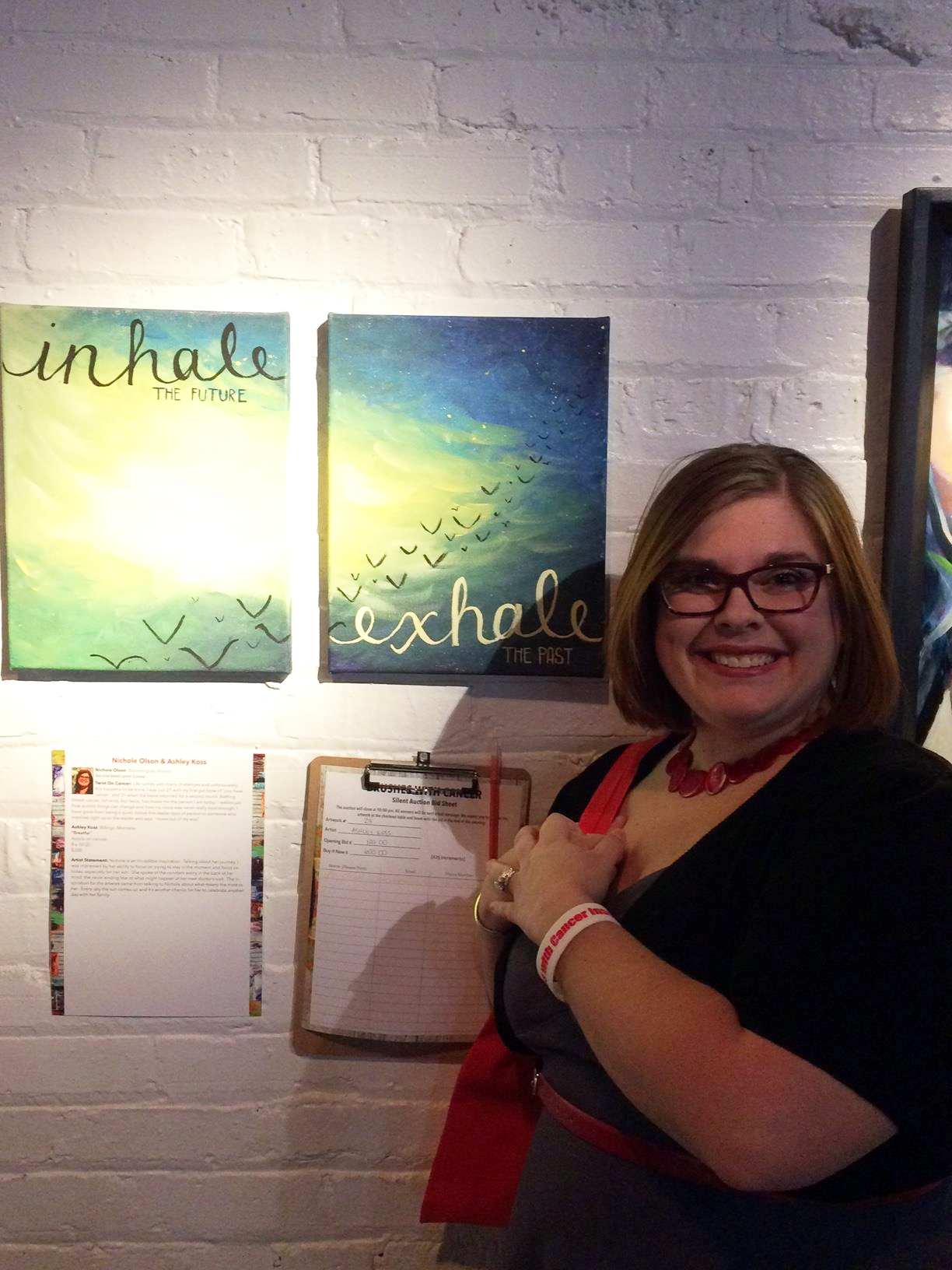 I'm Nichole Olson, one of your Juice Bar Associates here at Four Seasons Health Club! You'll find me working at the Juice Bar at FSI Tuesdays, Wednesdays, Thursdays and Sundays! If you can't find me there I'm probably getting my WERQ out on at FSII.
So a little bit about myself… I am a mother to an awesome six year old boy, and I live here in Bloomington with him, my husband, and our pug Milo.
I am also a two-time Breast Cancer Survivor! You could say that October is "my" month but really anybody fighting cancer or surviving cancer should be celebrated every month! I was first diagnosed in 2013 at the age of 27, with no family history of any type of cancer. I went through five surgeries and six long months of chemotherapy. I took a daily "chemo" pill to help fend off any return of cancer but unfortunately in October of 2016 at the age of 30, my cancer returned and the battle was on again. I was fortunate to once again have no other involvement anywhere else in my body and the cancer stayed completely local and got away with doing two months of radiation. I also switched "chemo" pills and have been declared NED (No Evidence of Disease) since! Cancer can take a huge toll on the body not only physically but mentally. I gained over 50 pounds during chemotherapy and unfortunately with my hormone changes and medications it makes it difficult to get off!
Here at four seasons I have learned to not only heal myself physically but also mentally. Going to WERQ Group Fitness classes gives me a fun dance work out where I can move at my own pace and have a great team of members next to me encouraging me to work towards greatness. I'm here to tell you no matter what gets you down you can push forward, you can be stronger and healthier.
Come on by and chat with me at the Juice Bar if you want to get together at WERQ, or learn more about the cancer community or if you just need someone to talk to! I am always ready to meet our members!