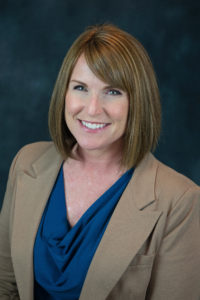 Why is Four Seasons' tagline "Fitness, Family, Fun"?  Because we know how important living a healthy lifestyle is for everyone and we want to encourage families to have fun being active together.  In our beginning as an ice skating rink and restaurant, Four Seasons provided families a place to have fun and move, while also providing an opportunity to enjoy a meal together.  It seems those were simpler times when families took a break and enjoyed each other's company.  In today's fast paced world it can be challenging to find down time to spend together.  And as a society, we are all busy on our electronic devices.  However, when families do make time and put down their cell phones, Four Seasons is the place to come to have fun!
Walking the track, swimming in the pool, or shooting hoops are just a few of the activities you and your family can participate in at Four Seasons.  And the really great part is that you are having fun while being active so it makes exercise easy.  Obesity continues to be the number one health concern in America, including McLean County.  While it seems we are educated regularly about eating healthy and moving more, the obesity rate continues to increase.  This is the serious side of why we need to keep moving. The habits we instill in our children are the foundation for their future.  These habits need to include activity, exercise, and movement to keep their bodies healthy.  They learn what "normal" is based on your behavior and relationship with exercise.  The uplifting side is the chance to spend time with our children and create memories outside of homework, running errands and eating at the dinner table.  Joking, laughing and playing basketball or splashing in the pool might be some of the best memories your child has as they look back on their childhood.
Whatever your reasons – whether to encourage a healthy lifestyle or to spend quality time with your children – Four Seasons is committed to giving you and your family a safe, friendly environment to move more and have fun.  It's amazing how increasing your activity just 30 minutes a day can have a huge impact on your family's health.
If you need additional ideas on how to get fitness and fun into your family, check out the websites below or Google "why families need to exercise" and you'll find some great information.
http://www.pbs.org/parents/food-and-fitness/sport-and-fitness/family-fitness/
http://www.letsmove.gov/make-physical-activity-part-your-familys-routine
http://www.npnparents.org/posts/1245,5-reasons-exercise-makes-families-happier-npnparents-org